The Fourteener
$56
The Fourteener
14 large truffles Assorted flavors Order Now
Seventh Heaven
$28
Seventh Heaven
7 large truffles in assorted flavors. Nearly half a pound of chocolate. Order Now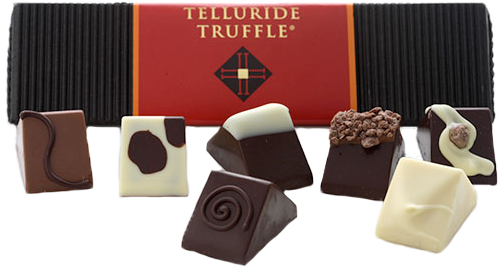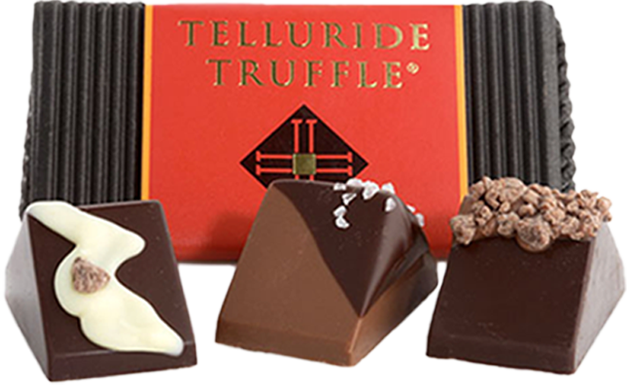 The Truffle Trio
$13.50
The Truffle Trio
Have a little taste of Telluride Truffles with an assortment of 3 truffles wrapped in our signature packaging. Order Now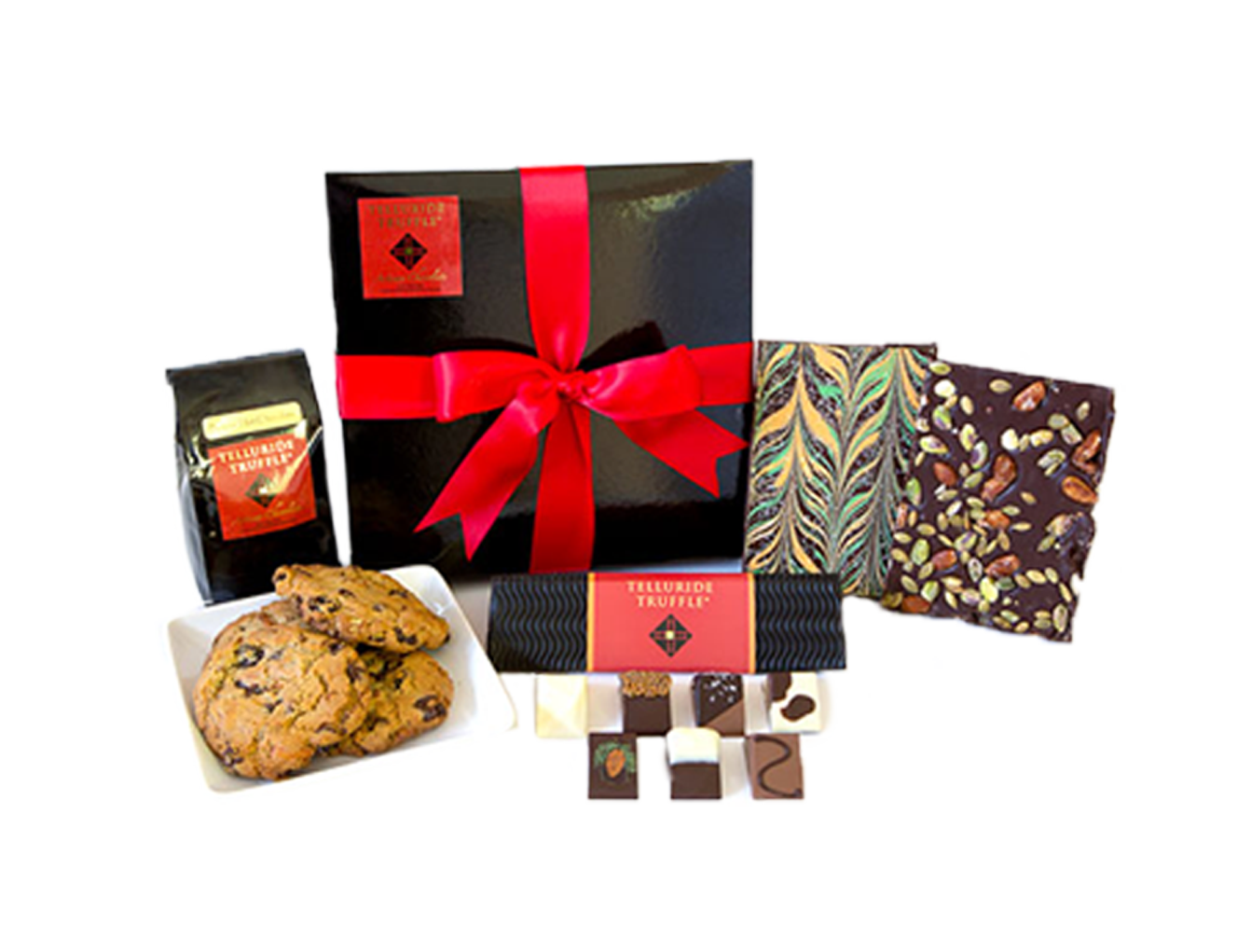 Signature Gift Box
$78.00
Signature Gift Box
Signature Gift Box Includes: Seventh Heaven Truffle Box (7 truffles) Hot Chocolate Mix (1/2 pound) Perfect Cookies (4 cookies) Dark Chocolate Bark Peppermint Bark Order Now
Premium Gift Box
$210.00
Premium Gift Box
Premium Gift Box Includes:
The Fourteener Truffle Assortment
Champagne Truffles in a Treasure Chest
Drinking Chocolate Mix (one pound)
Peppermint Bark
Milk Chocolate Bark laced with peanut butter
Chocolate Truffle Sauce – great for fondue
Caramel Sauce
Chippers
Chocolate Covered Oreos
Toffee Marshmallows
Peanut Butter Stuffed Pretzel
Toffee
Mountain Munch
Order Now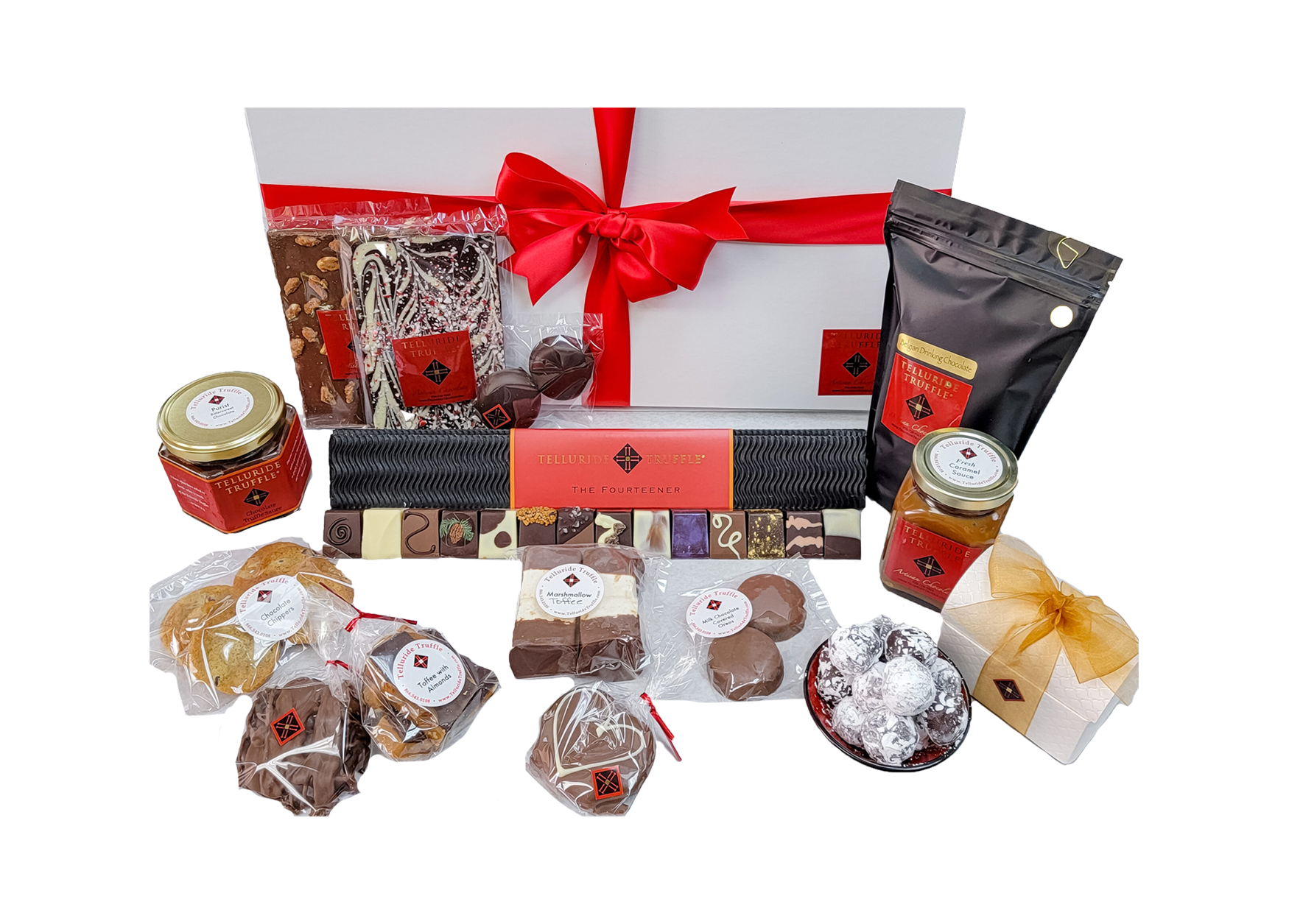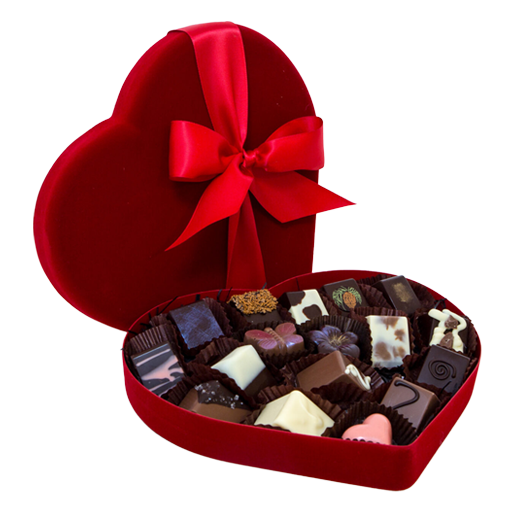 Big Heart
$67.00
Big Heart
Our 14 signature triangular truffles packaged in a velvet red heart tied with a satin bow. Also a white chocolate heart, milk chocolate butterfly and salt caramel columbine. Order Now
Mini Heart
$10.00
Mini Heart
A sweet little velvet heart tied with a cute bow and filled with 3 small chocolates: Butterfly:  Milk chocolate truffle Columbine: Salt caramel White heart: Solid white chocolate
Order Now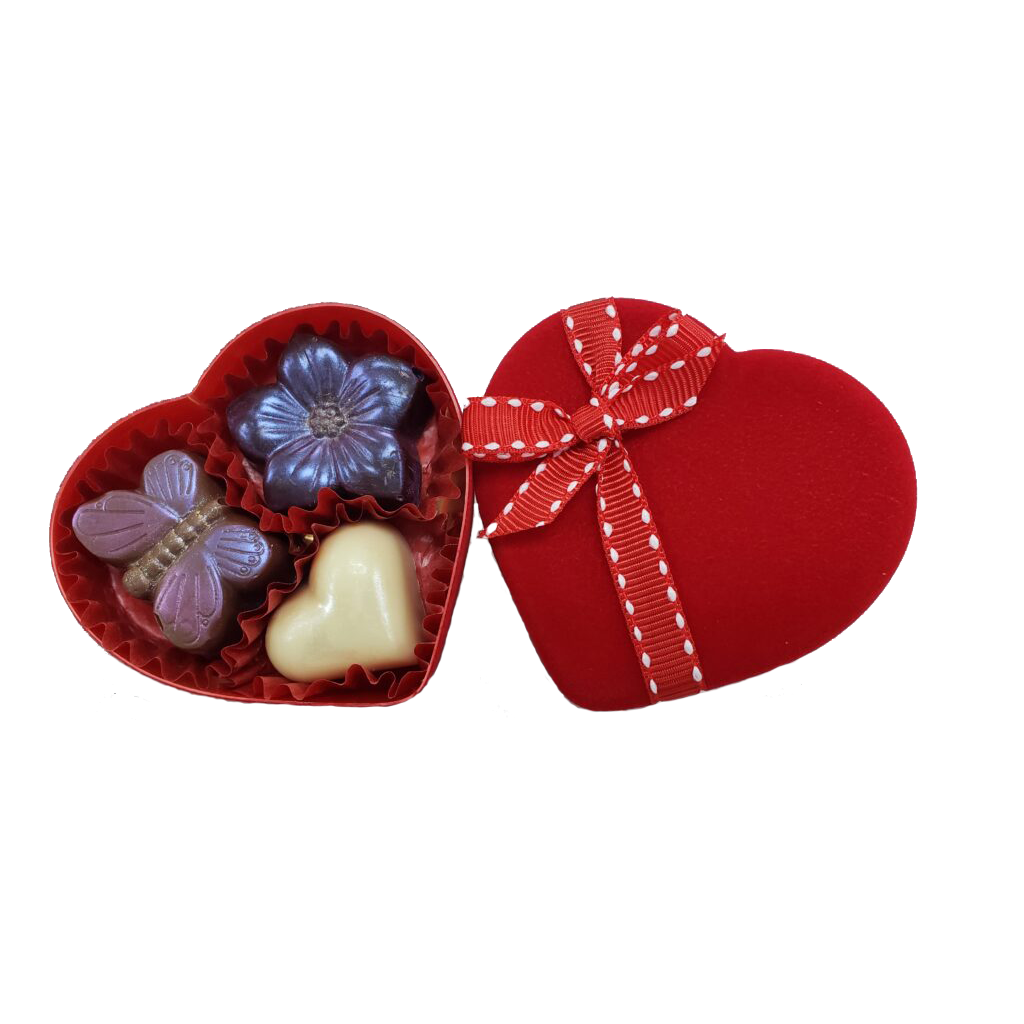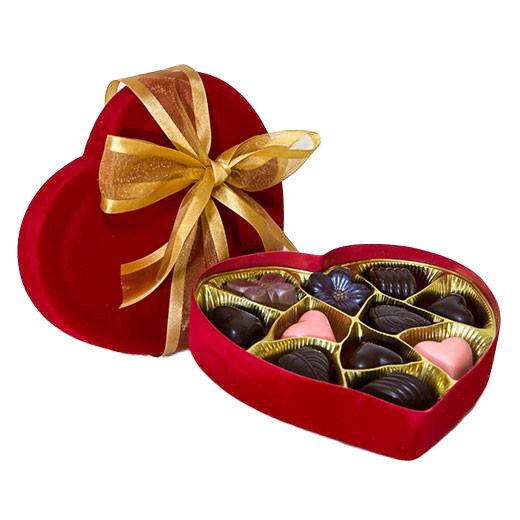 Duet Heart
$35.00
Duet Heart
Velvet heart filled with 11 of our smaller chocolates: Dark Heart filled with dark chocolate truffle, solid white chocolate hearts, Butterflies filled with milk chocolate truffle, Columbine filled with salt caramel. Order Now
Didn't find all the answers you were looking for? Want to leave a comment?
Send us a message and we'll get back to you as soon as possible!