Easter, Valentine's, and Mother's Day products are available for purchase 3 weeks before the given holiday. Here you can find all our Holiday products and learn the details, so you can order your special gifts when the time comes!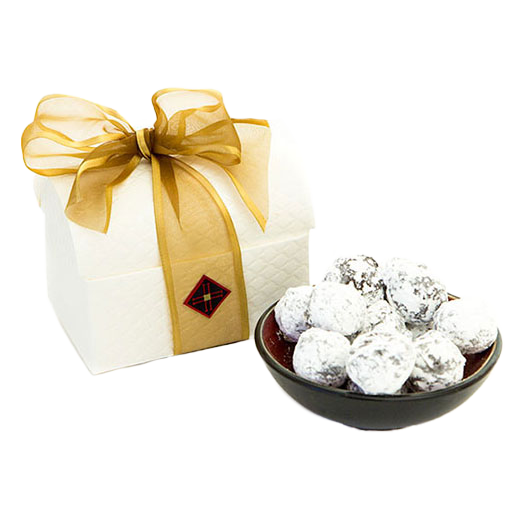 Champagne Truffles
$28.00
Champagne Truffles
Our Champagne truffles have become a favorite at the Telluride Truffle shops. Little balls of the most decadent truffle infused with Courvoisier Champagne Cognac. Enjoy with your favorite port, red wine or just by itself. The depth of flavor takes you to your happy place. So smooth, so rich. The best you've ever tasted. Box contains 12 champagne truffles. Order Now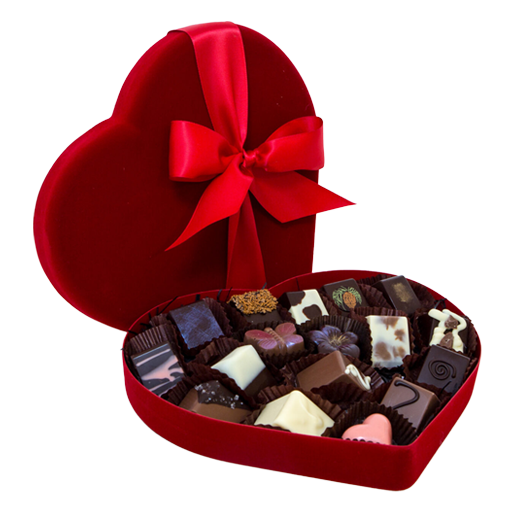 Big Heart
$67.00
Big Heart
Our 14 signature triangular truffles packaged in a velvet red heart tied with a satin bow. Also a white chocolate heart, milk chocolate butterfly and salt caramel columbine. Order Now
Duet Heart
$35.00
Duet Heart
Velvet heart filled with 11 of our smaller chocolates: Dark Heart filled with dark chocolate truffle, solid white chocolate hearts, Butterflies filled with milk chocolate truffle, Columbine filled with salt caramel. Order Now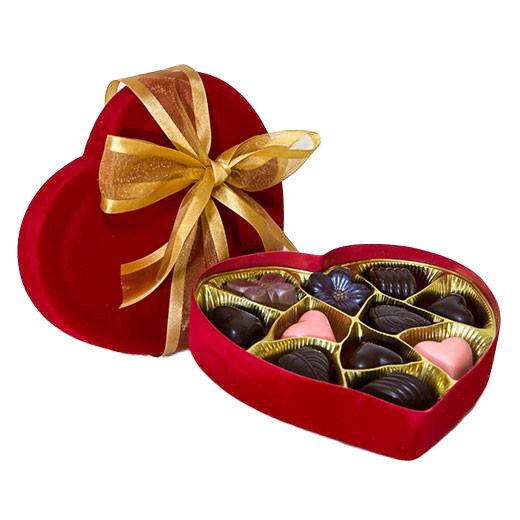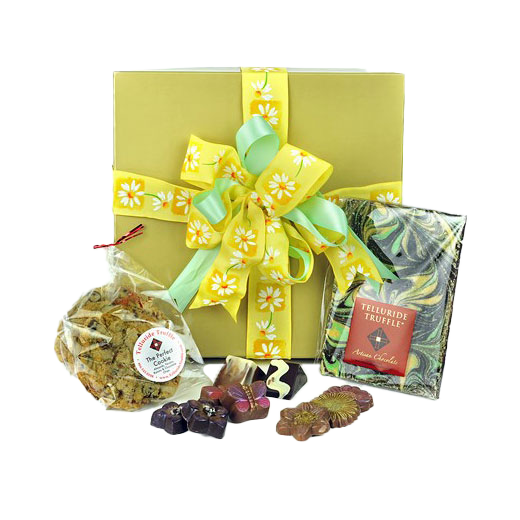 Mother's Day Gift Box
$48.00
Mother's Day Gift Box
Beautiful gift box filled with chocolate treats for Mother's Day. Treats included are: 2 triangular truffles, 2 salt caramel columbines, 2 milk chocolate butterflies, 3 milk chocolate flowers, mint dark chocolate bark and a package of our locally famous "Perfect Cookies" which contain chocolate chips (of course), whole almonds, pecans and raisins. If you would like specific flavors of truffles - just stipulate in special instructions. Also choose: Assorted, Mostly Milk Chocolate or All Dark Chocolate. Order Now
Didn't find all the answers you were looking for? Want to leave a comment?
Send us a message and we'll get back to you as soon as possible!