Easter, Valentine's, and Mother's Day products are available for purchase 3 weeks before the given holiday. Here you can find all our Holiday products and learn the details, so you can order your special gifts when the time comes!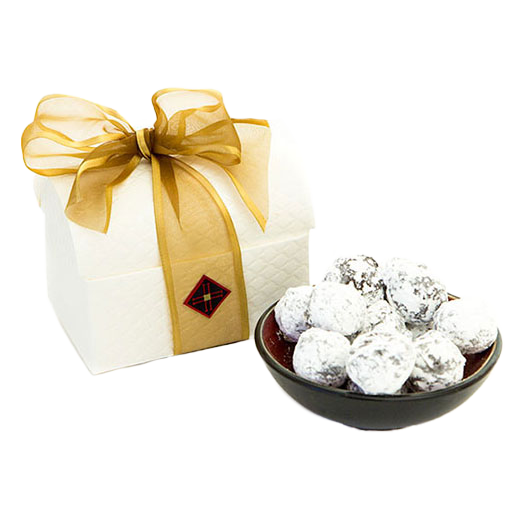 Champagne Truffles
$28.00
Champagne Truffles
Our Champagne truffles have become a favorite at the Telluride Truffle shops. Little balls of the most decadent truffle infused with Courvoisier Champagne Cognac. Enjoy with your favorite port, red wine or just by itself. The depth of flavor takes you to your happy place. So smooth, so rich. The best you've ever tasted. Box contains 12 champagne truffles. Order Now
Didn't find all the answers you were looking for? Want to leave a comment?
Send us a message and we'll get back to you as soon as possible!